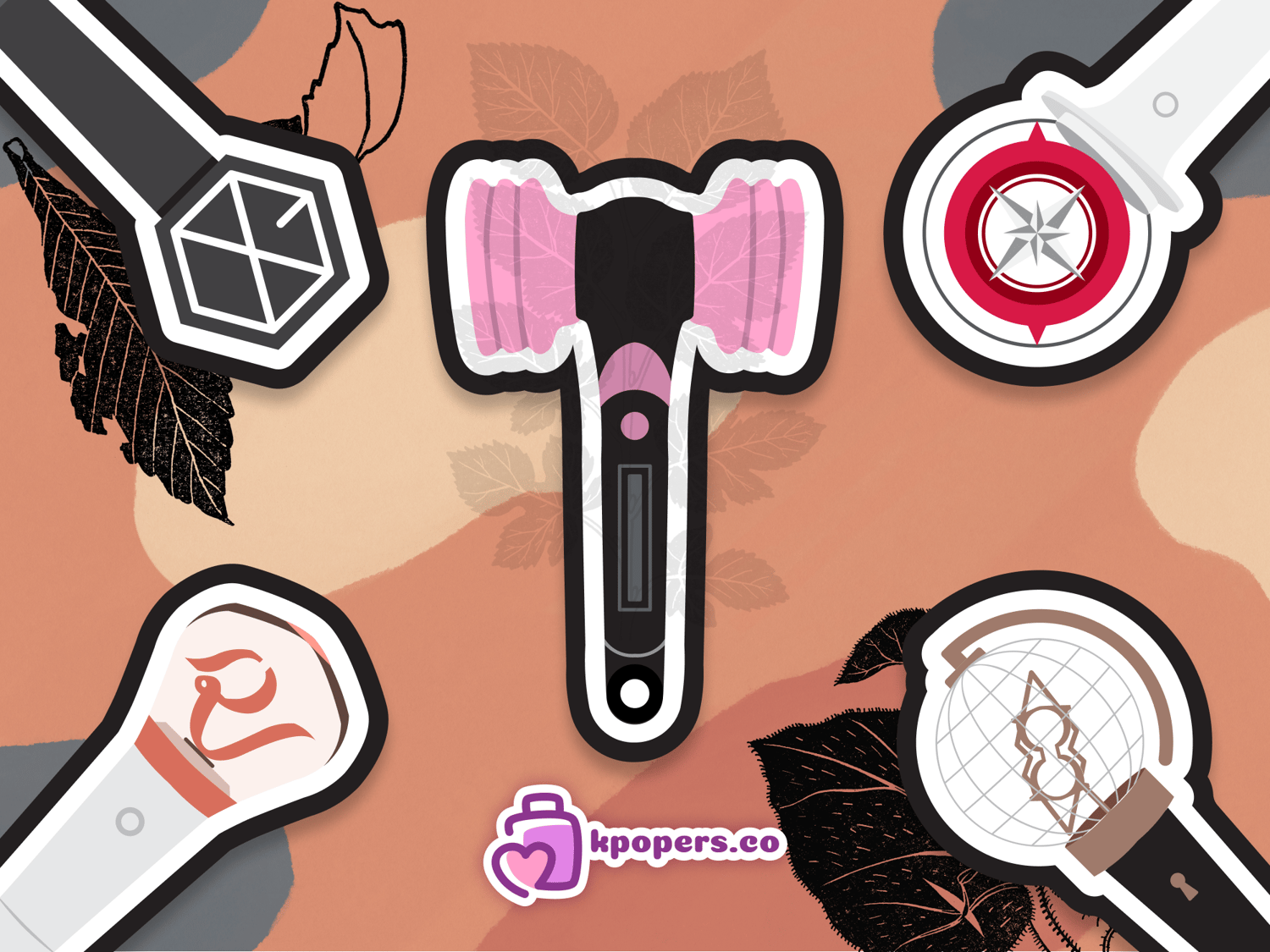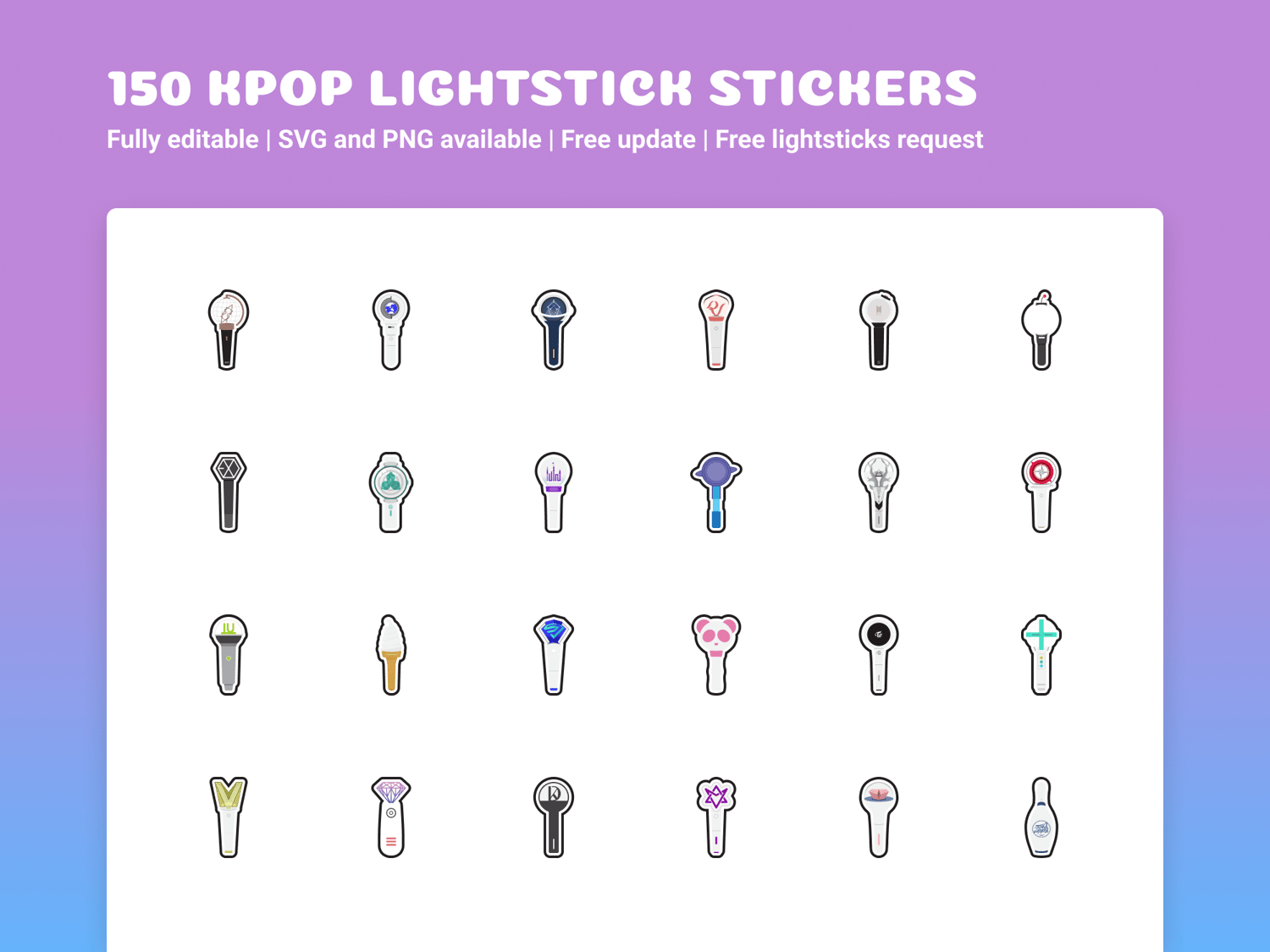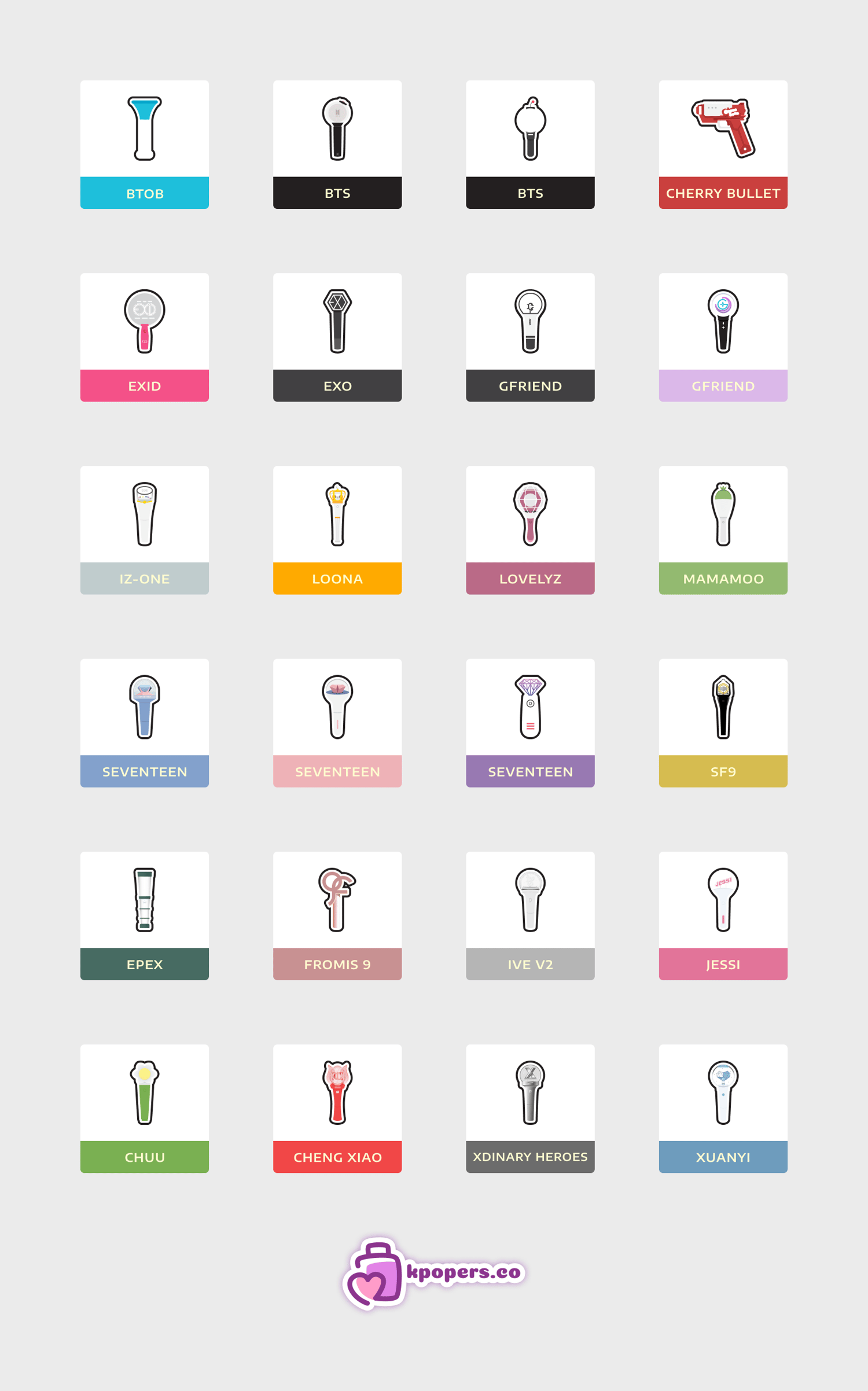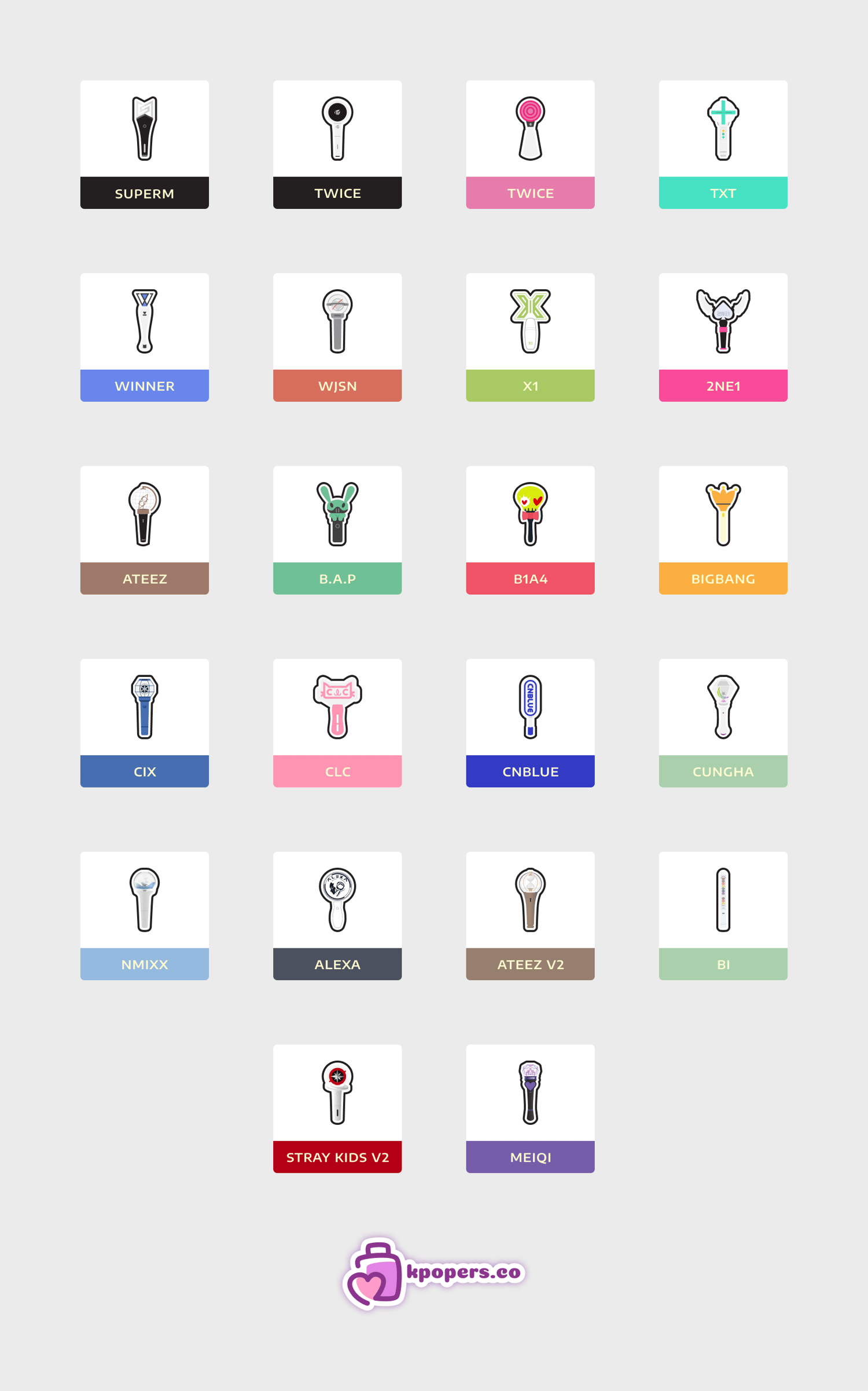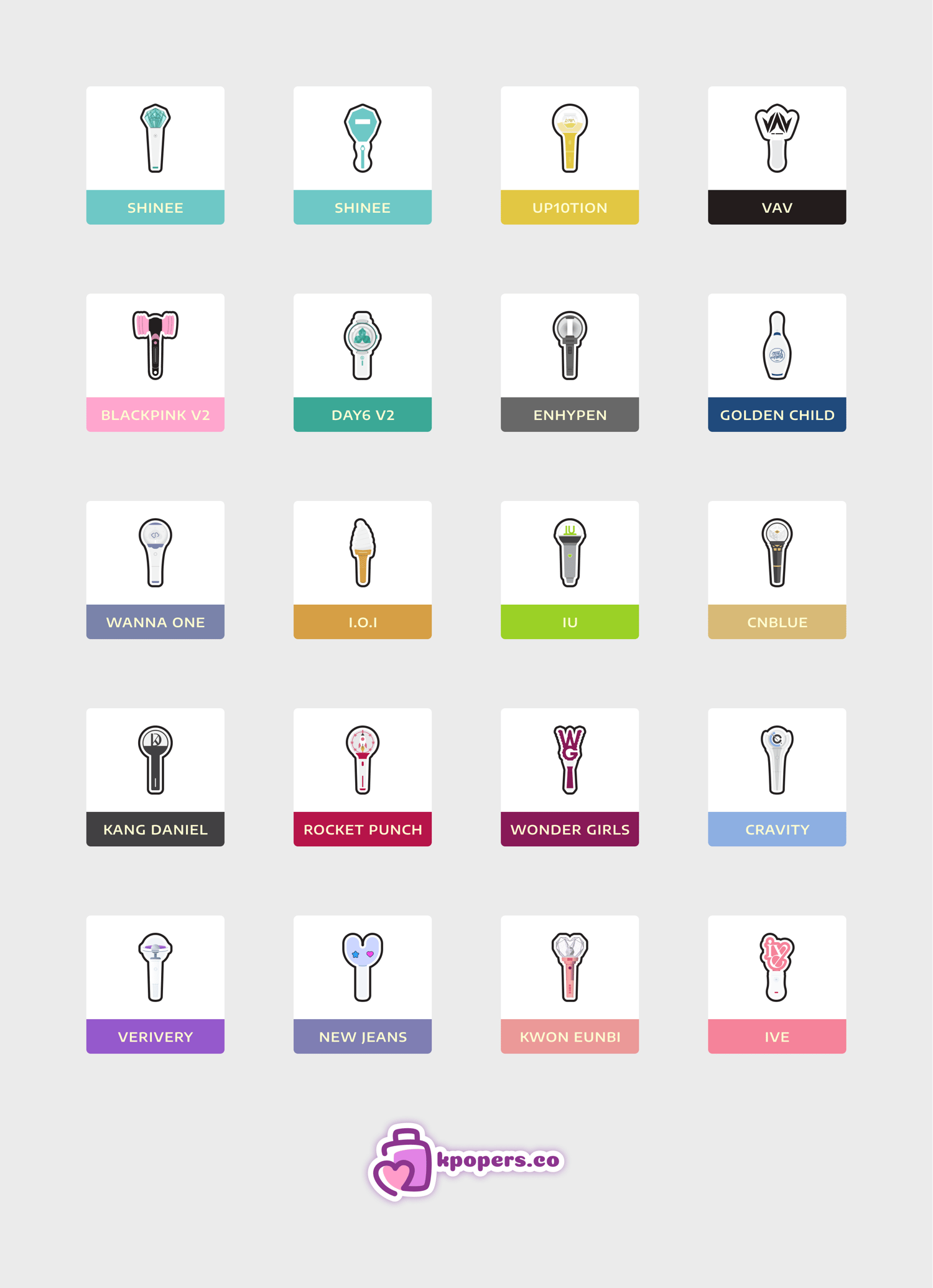 K-POP LIGHTSTICK STICKERS SET
On Sale
Download 150 K-pop Lightsticks stickers die-cut SVG vector icons for laptop decals or smartphone case stickers. Good for KPOP gifts, print on demands, and more.
Formats:
- AI (Vector)
- SVG (Vector)
- Hi-res Transparent PNG (2000x2000 px)
Styles:
- Original
- Tiny black stroke
*Don't find any group of K-pop lightsticks you need? Feel free to request it.